By Mark H. Stowers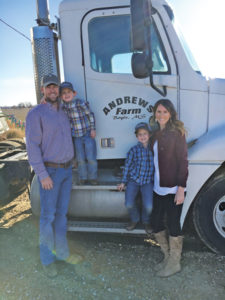 Farm Bureau has always held farmers and ranchers in high esteem and work to insure their futures in the field and pasture. The Farm Bureau Young Farmers and Rancher program – created for members ages 18 to 35 – was designed to encourage these young men and women to use their own knowledge and information gained about Farm Bureau to help create and write policies and programs that help lead to solutions of their farming and ranching problems. Luke Andrews has been serving as the Chairman for the Young Farmers and Ranchers for 2017. The Delta area farmer grew up on a family farm.
"We farm just outside of Cleveland I grew up on the farm and graduated from Delta State in 2009," Andrews says. "I came back and started farming full-time after that but I never left the farm. My grandad farmed and my dad eventually took it over and now I've kept on going. We grow rice, soybeans and corn and some winter wheat."
The third-generation farmer enjoys the diversity of the Delta where various crops can thrive.
"We are lucky to be able to plant whatever we want to make cash flow. A lot of areas can only grow one or two crops," he says.
The Magnolia State has eight regions of Young Farmer and Ranchers and after serving for a year, representatives are
eligible for nomination as chairman. Andrews, who represented Region One for one year, was nominated and voted in to represent the state as chairman during his second year.
"You get to chair the committee and sit on the Farm Bureau Executive Board of the Farm Bureau Federation and the State Board as well," Andrews says. "You get more insight into policies and issues. There's more to it than meets the eye. You get to see the grassroots of the organization. You get to see an idea come off the farm and get to the state government floor or the federal."
In serving as the chairman, Andrews got to see how farm life is outside of the row crop life where issues he may have can be a blessing to other types of farmers.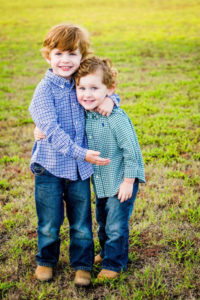 "Being on this committee and travelling to different spots, you meet different people and its opened my eyes up. There aren't as much row crops as you think. In the hills, there are people who farm sheep and pigs and cows. There are probably more younger ranchers who are getting back into it," he says. "Being on this committee has opened my eyes to new things. As a grain farmer, I'm praying for high commodity prices whereas a beef or poultry farmer they don't want higher grain prices because it makes their feed prices higher. I never thought outside of my little county world and my problems as to how it affects other farmers who are my friends now."
Married (Morgan) with two future farmers ages four and five (Park and Miller) Andrews favorite crop is corn and when he's not on the turnrow he enjoys dove and duck hunting as well as sporting clay, trap and skeet shooting.