By Aimee Robinette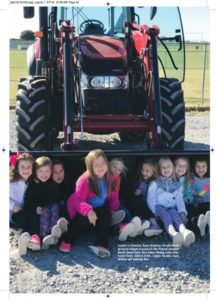 It's pumpkin patches and corn mazes in the fall, Easter egg hunts in the spring, picking strawberries, horseback riding, petting zoos, wedding venues and everything in between. This is agritourism in Mississippi, a growing part of the agricultural industry that not only allows farmers to generate additional income, but it also educates the many Mississippians who have never set foot on a farm.
Stanley Wise, a founding member and past president of the Mississippi Agritourism Association, defines agritourism as visits by the general public to a working farm, working ranch, wildlife area or rural area to explore or buy products grown or created by the farmer. "It's the crossroads between agriculture and tourism," he explained.
Most Mississippi agritourism operations are not stand-alone businesses, but a value-added part of a real family farm. These activities help the family farm weather the ups and downs of the market since the farmer has more control in terms of consistency, said Wise.
There are farm stores, farm stays, equine operations, farm festivals and opportunities to cut your own Christmas tree. In rural areas, u-pick farms allow visitors to pick strawberries and pumpkins. There are also full-time agritourism operations that host weddings, parties and corporate meetings. "It's a diverse range of activities," said Wise.
For former Mississippi Department of Agriculture & Commerce Commissioner Cindy Hyde-Smith (now Senator)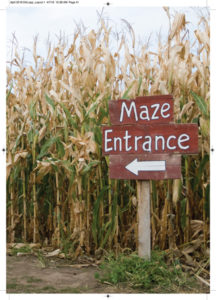 agritourism is education. "It provides children and adults alike the opportunity to make the connection from farm to fork," she said. "Today's population is three or four generations removed from the farm, which has led to a disconnect in consumers knowing where their food comes from, the steps it takes to get food on their plate, and the important role that agriculture plays in local and global economies. Farms offering agritourism activities are helping to bridge that gap."
The Mississippi Agritourism Association, which has 30 members, serves as an advocate for those who add an entertainment aspect to their farm, and represents the farmers to the legislature and other government and educational agencies.
"Organizations like the Mississippi Agritourism Association are particularly important in bringing to the forefront of both public and legislative thought the importance of farming in Mississippi," explained Mississippi Agritourism Association President Brooks Brownlee of Brownlee Farms in Red Banks. "The public can put a face with their food and thus humanize farming again. Lawmakers are also able to hear first hand needs and concerns."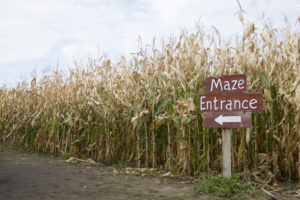 Mississippi's Agritourism Limited Liability Law, passed in 2012, provides liability protection to land owners who make sensible efforts to make their property secure and alert visitors to potential hazards. There are 70 agritourism operations registered with the Mississippi Department of Agriculture and Commerce's Limited Liability Program, with ten of those in the Delta.
The Mississippi Agritourism Association serves as a platform for education and networking, as members meet during the year for informational programs, speakers and tours of agritourism operations.
"My goal as president is to aid farms in Mississippi by helping them find their niche in agritourism," said Brownlee. "All farms are unique in terms of crop diversity and farm method. Exposing the public to this diversity is good for farming and farms."
Today, as only two percent of the population farms, the Mississippi Agritourism Association seeks to educate the general public. "The vast majority don't understand farming, but are in leadership roles that affect farming on one way or the other," said Wise.
Wise Brothers Farm in Pontotoc is a diverse operation of 300 acres, growing row crops, vegetables, tomatoes, watermelons, sweet corn and more, sold at their farm stand or occasionally at the farmers' market. Wise Family Farm, the agritourism arm of the business, has a pumpkin patch and corn maze in the fall, but in the spring hosts field trips on growing gardens and crops, as well as the benefits of soil conservation.
Second graders in Mississippi study a chapter on the life cycle of plants. To follow the classroom lesson, Wise welcomes the students to his farm where they plant a tomato and sunflower seed to take home and watch grow. "I try to bring agriculture to life on this farm," he said. "I try to give them an education on farming in general."
A former county extension agent, Wise has seen positive movement in the last ten years as people choose to buy and eat more local products. "It's bringing hope to the ag industry as whole," he said.
Agritourism also allows family farms to recruit family members with little or no farming experience to handle the retail angle. "Agritourism puts everyone to work on a farm," Wise said. "It really puts the family back in the family farm."
Agriculture is Mississippi's largest industry, providing nearly $8 billion annually to the economy. "Agriculture not only impacts the state's 36,200 farms, it touches the lives of every individual and is the lifeblood of many Mississippi towns and rural communities," said Commissioner Hyde-Smith. "Agritourism provides Mississippi farmers and landowners with a unique opportunity to demonstrate the importance of agriculture."
As an industry, agritourism is larger in many other states. "Mississippi is a late-comer to the agritourism game, but we're coming along," Wise said. "Agritourism is continuing to grow, not fast, but it is growing."
Extension Wildlife Professor Dr. Daryl Jones, Ph.D., coordinates Mississippi State University's Natural Resource Enterprises program. It provides on-the-ground training and technical information on land management, wildlife management and habitat management, all part of agritourism. In Mississippi, Dr. Jones said, outdoor and recreational property make up one-third of the land values.
According to Dr. Jones, the Department of the Interior reports that residents and non-residents of Mississippi who hunt and fish have a $2.9 billion annual economic impact. Agritourism, which he considers more of the farm tours aspect of the industry, contributes approximately $150 million annually to the state in revenues, with an estimated annual economic impact of $300 million. "The economic impact of agritourism in Mississippi is substantial," he said.
The Natural Resource Enterprises program hosts regular workshops for those interested in diversifying their land with agritourism. These include business approaches, liability information with an attorney who specializes in the area and networking with other landowners. Dr. Jones estimates he's presented more than 100 of these workshops in 12 states.
About a third of those who attend one of Dr. Jones' programs start a new enterprise as a result and 80 percent do more conservation. Those who do start a new business typically make about $10,000 to $12,000 the first year, which he said more than covers their costs and taxes.
"The programming helps folks diversify their income and keep the land in their possession, and helps make the land better and more valuable from an environmental perspective," said Dr. Jones. "We provide the technical business training for them to make good, educated decisions."
It also serves as an incentive to implement more conservation practices, resulting in cleaner air and water, outcomes that benefit everyone.
In the future, Wise hopes Mississippi can develop a program like Tennessee's Center for Profitable Agriculture. The center is a partnership between UT Extension and the Tennessee Farm Bureau, and it works cooperatively with the Tennessee Department of Agriculture. Its mission is to provide educational programs and technical assistance to farmers who want to include a value-added aspect to their farm to improve income.